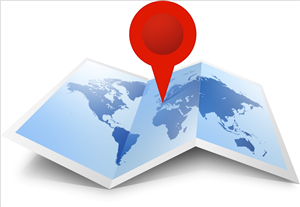 A number of my friends have small, local businesses, and I often see them making the same mistakes with their search engine optimization (SEO) — in other words, with making their website findable for search engines.  Since SEO is often the cheapest and easiest form of internet marketing you can do, I hereby offer my top SEO tips for local businesses.  Do just these 7 things and you'll be ahead of nearly all your competitors!
1) Find your top SEO keywords
Often there are only a handful of terms that people type when looking for a small business like yours. Figuring out these keywords is usually pretty simple using Google's Keyword Planner, which you can access by opening a free Google Adwords account.
The main thing to understand is that the most powerful keywords or keyphrases may not be the obvious ones. For example, in the solar installation business, "solar panels" is twice as sought after as "solar energy". I don't know why that is, but it doesn't matter: you just need to know and use the most powerful keywords, particularly on your home page. Likewise, my first impulse was to call this article "SEO for Small Businesses," but it turns out the title "SEO for Local Businesses" would be more commonly searched for, so that title stuck.
If you're interested in learning more about keyword optimization, I recommend my longer article on how to find the best SEO keywords.
2) Identify your main business location(s)
The biggest SEO problem for most local businesses is that they forget to consistently mention their geographic location in crucial places. As a result, search engines don't know where the business is located. A clear business location is very important since search engines like Google try to supply better results based on the searcher's location, particularly when using mobile devices. Thus it's important to figure out your ideal service area and make it clear to search engines where that is.
Most of the time, your main business locations are just the largest cities in your service area — the bigger they are, the more likely people use them as shorthand to find local businesses. For highly local businesses (like yoga studios, say) the neighborhood may also be important. To be sure, go to Google, type your top keyword, but don't hit Enter! Add a space and try typing in some local cities — Google's autosuggest tool will help you find out what cities or other locations people actually type.  Note that you should do this in your local area — otherwise Google will give you results for wherever you are.
3) Learn (just a little) about search engine optimization (SEO)
Next, I'm going to use a little jargon about the parts of a page that Google and other search engines use to understand your page.  This jargon relates to the HTML code "behind" your page, and regretfully, it's pretty hard to avoid. Luckily, there are only four terms to know, and and they refer to the four major elements that Google uses to understand your webpage:
URL
Page Title
H1 Header
Meta Description
For information about them, here are two good sources to read: Moz on on-page SEO  and Google's pretty easy SEO guide. Google's guide is a little gem that is not well known, but it teaches the most important stuff about SEO. Take a look at them now, or refer to them when you see me refer to any of the four major elements above.
4) Build your website for good SEO
If you don't have a website yet, I recommend you develop it with an SEO-friendly website builder like WordPress. If you buy or customize a WordPress theme, make sure that it doesn't break H1 headers — that is, a properly filled-out page should have one and only H1 header. (Here's how to find your H1 headers.) For WordPress users I also recommend installing the Yoast SEO Plug-In, which provides incredible power and control over SEO elements on a WordPress site.
If you are not using WordPress, you can often edit key SEO elements, but you'll have to do some research or trial-and-error to figure out how to do this — it's different in every site building tool.  The most important thing to understand is how to find and edit the four major elements described above.  Unfortunately, many easy website builders — particularly the ones that come free when you buy your domain — do not make this easy at all.
5) Put your local business SEO keywords and location on your home page
Google pays the most attention to pages with the most traffic, and for most websites that means the home page. So it is crucial that your clearly use your top keywords and location on your home page. At a minimum, you should put this information in 4 locations on your home page:
The Page Title should contain your location and at least one major keyword or keyphrase. The total size of the Page Title should be no longer than 60 characters — Google won't display much more than that.
The Meta Description should contain a few more keywords and multiple service locations. Total size should be up to a maximum of about 150 characters.
The H1 Header should contain your top keyword or close variant of it. Shoehorning the location into your home page headline usually doesn't look good, so I don't recommend it unless it makes sense.
And the body text of course!  When you put keywords in your page content, make sure they look like natural, proper English — otherwise visitors will question your professionalism.
6) Insert your location(s) into other key webpages
In general, you can't go wrong putting your main location in the Page Title and Meta Description of other pages on your site.  These two locations don't affect the look of the page and they help the search engines locate you.  Also, I recommend embedding your address in the page footer. You probably have some text at the bottom of the page that appears on every page of your site. Consider inserting your full address down there too, or if you are not located in the largest population centers, write something like "Serving San Francisco, Oakland, and Berkeley."
7) Sign up free for major local business directories
One last thing to help search engines find where you're located is to tell them directly.  Here, the most important thing you can do is sign up for Google Places for Business.  This free service tells Google where you are, which means you are more likely to show up in searches done by local residents — particularly those searches that tend to display businesses on a map. You also want to register at Bing Places, also for free.
If you already have Yelp reviews, you should claim the account and make sure all the information is accurate.  If not, sign up for a business Yelp account and ask customers to write reviews for you. Consider a business account on Facebook too, especially if you are a business that might have "fans." Note that there are many other directories, but they should be free! Don't bother with anything you have to pay for.  Also, if there is inaccurate or outdated address information about you on the web, see if you can contact somebody to correct it.
Note that these are basics — the very, very basics — of SEO. Do you have any other free, easy tricks for local & small businesses needing SEO? Send them to me below!