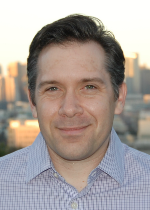 Daniel Silver is a marketing leader with expertise in heavy-duty online marketing and lead generation. He can help you with:
• Strategic Marketing to clarify your objectives, understand your customers, and differentiate yourself from the competition.
• Customer Acquisition to attract new customers using both online & offline marketing channels.
• Branding & Marketing Communications that catch your eye and drive to conversions.
For a free consultation on how to market your company better, contact me.